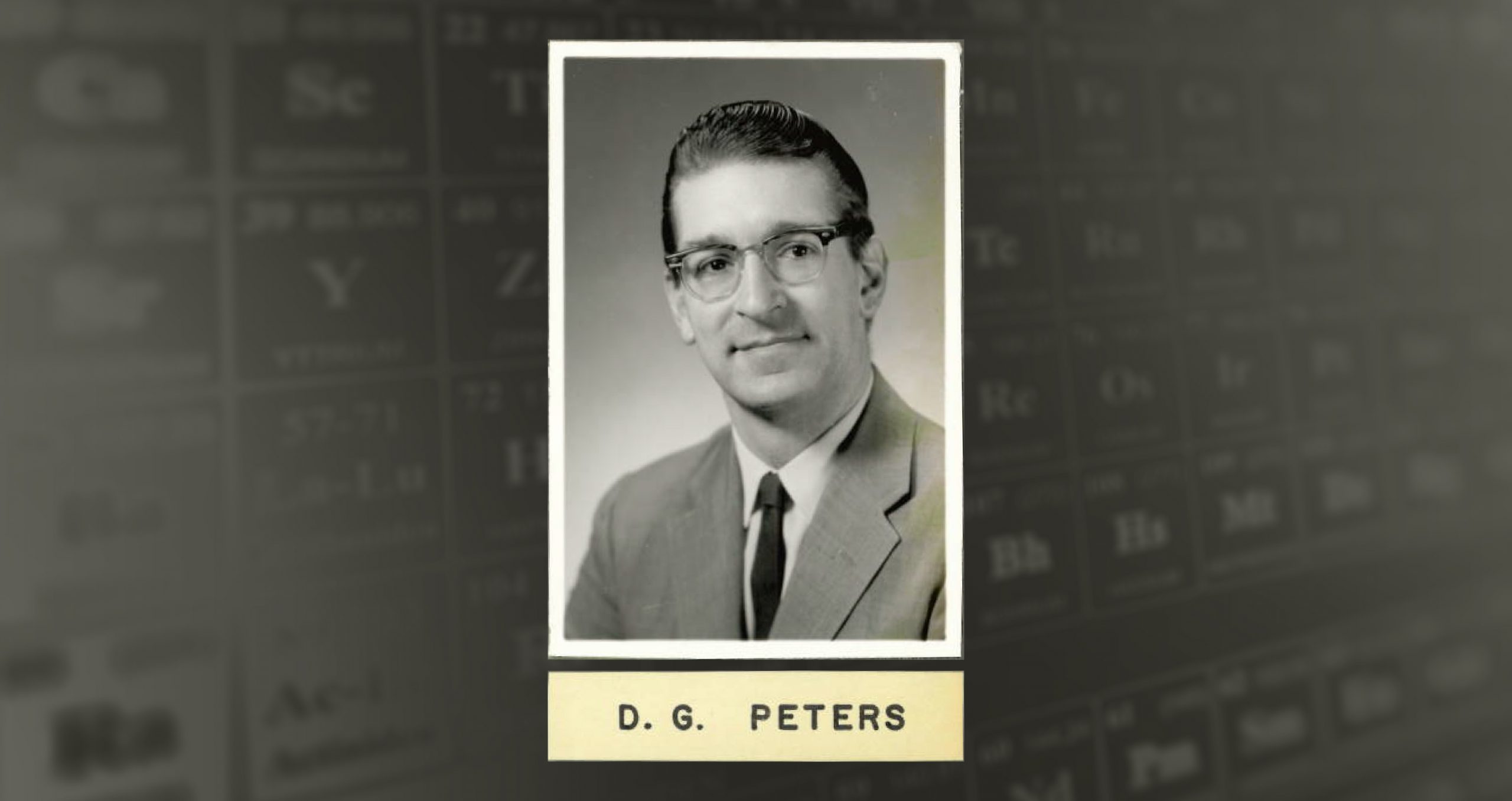 Indiana University Chemistry professor Dennis Peters died of complications from COVID-19/Coronavirus, according to a Facebook post on the IU Chemistry Department Facebook page Tuesday evening.
IU spokesperson Chuck Carney confirmed Peters' death Tuesday night. Monroe County had its first death of a county resident from the virus on listed in statistics Sunday, but a person from Owen County had also died from the virus recently. Monroe County is currently listed by the Indiana State Department of Health as having 91 of the 8,527 confirmed cases statewide, and the county had 1 death listed by statistics updated Tuesday morning. The Monroe County resident who died over the weekend was said to be over 70.
According to Wikipedia, Peters, who date of death is listed as Tuesday on the site, was just three days from his 83rd birthday April 17 when he would have been 83-years-old.
https://en.wikipedia.org/wiki/Dennis_G._Peters
A statement on the IU Chemistry Department Facebook page reads in part, "Today the hearts of the entire IUB Chemistry Department are heavy due to the loss of our dear friend and colleague, Professor Dennis Peters to complications from COVID-19. He had almost 60 years of service to IU. He taught countless undergraduates during his years of service while at IU. He was teaching general chemistry up until spring break when he had a fall and had to be hospitalized. He was still supervising 5 grad students and numerous undergraduates in research group."
A page has already been set up on the IU Chemistry Department website honoring Peters
"Dennis was a cherished member of the Chemistry department for almost sixty years. He had taught 15,000 undergraduate students (regularly teaching the introductory chemistry course for freshmen science majors), published five text books that have been translated into multiple languages and sold over 120,000 copies worldwide, mentored over 40 graduate students in his research group, had approximately 30 undergraduates as co-authors on his publications, and he had been intimately involved with high school chemistry programs around the state. He was teaching J117 up until this past spring break. To literally thousands of students, faculty and guests, Dennis represented the heart of the Department." said a statement on the IU Chemistry Department's website.